Every year I lead a number of photographic tours around the world, all of which have been hand chosen to deliver the very best wildlife experiences on the planet.
The aim of these tours is not only to explore our incredible earth and its wildernesses, but to work with you to help take your photography to the next level. The advice given on these trips is one-on-one and tailored to
each guest, with an emphasis on developing your own personal style and concentrating on what matters to you. As a result of this, there is no ability requirement and all levels are welcome.
In addition to the group trips below, I act as a tailor made guide for Steppes Travel and, having travelled to over 65 countries across the globe, I am happy to discuss trips to any destination you can dream up.
Kenya - Feb 19
A once in a lifetime African adventure in two of Kenya's greatest wildlife areas, rich with photographic opportunities. Stay in carefully selected camps, travelling in a small group, and come face to face with some of the most beautiful wildlife in the world, including big cats, elephants through to lesser seen Grevy's Zebra.
India - April 2019
Central India is home to some of the country's most iconic National Parks with an astonishing array of animals, from herds of spotted  deer  through to sloth bears, leopards and the mighty Bengal tiger – some of the most photogenic wildlife in the world. A worldclass wildlife journey of superlative quality and depth.
Papua New Guinea Uncovered
PNG - July 2019
Reef and Rainforest and I are designing a photographic trip to PNG, a land with a reputation of being one of the last true wildernesses, steeped in magic, spirits and cannibalistic rituals. With 850 distinct and colourful tribes, this is the ultimate travel photography destination. Click below to be kept updated about this trip.
Zambia - October 2019
Zambia is home to an enticing network of beautiful and rich national parks, often less visited than their counterparts in Botswana, Tanzania or Kenya, and some considerably wilder. This is a country that offers abundant wildlife set amongst beautiful scenery and is also the gateway to the iconic Victoria Falls.
Gorillas - 2020
To my mind of the most enigmatic animals on earth, Gorillas are captivating, and time spent with these gentle giants is a true privilege. Details are still being confirmed as to the exact itinerary for this departure, but it is set to be an incredible voyage of discovery through the misty jungles of Rwanda. Details to come soon!
Galapagos - Jan 20
Home to the incredible Planet Earth II footage, the Galapagos have long been seen as the absolute pinnacle in wildlife tourism. With crystal clear waters and stunning tropical islands, it is is photographic heaven with no end of subjects and shooting possibilities, whilst soaking in the sun!
Tailor made travel
If you are craving something more off the beaten track, or would like to work on your photography one-on-one with an itinerary of your choice, then a tailor made trip might be for you. Do feel free to email me directly, or to get in touch with Steppes Travel on the below link to discuss with a dedicated expert.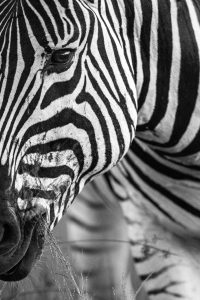 Mark and Jo Burns, Okavango 2018
Harry is a wonderful travel guide, extremely knowledgeable of the destination, and an amazing photographer. We are very grateful for his tips and patience during our trip to the Okavango Delta. Harry takes care of the subtle things that make a big difference, like the positioning of our jeep for the best lighting and background, working well with the camp staff and safari guides. Since my wife and I are both amateur photographers, Harry's eye for the best shots produced photos we would not have captured on our own. We first met Harry on our trip to the Arctic and had the chance to get to know him; we were impressed by his maturity and intelligence, as well as his genuine appreciation for nature and wild life. I would go out of my way to schedule our next trip with Harry as I know the adventure will be safe, every detail attended to, filled with learning opportunities and spectacular sights to see. Harry has my highest recommendation.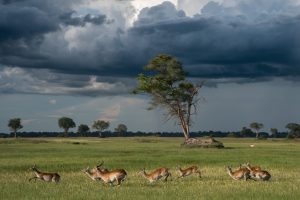 Bob and Liz Smith, Okavango 2018
For our first African photo safari we couldn't have been luckier than having Harry guide us. His experience, insight and positive attitude allowed is to relax and enjoy ourselves. As an experienced and accomplished wildlife photographer myself, I appreciated Harry's level of advice and his appropriate suggestions. I would not hesitate to sign up to one of Harry's future adventures. (He takes a decent snap shot as well).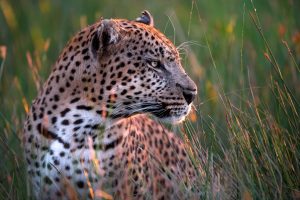 Tina and Nigel Fretwell, Okavango 2018
"We have had the pleasure of travelling with Harry on two occasions. The first being the Arctic and the second recently to the Okavango Delta in Botswana. Harry is a very engaging person who knows his cameras! On our recent trip there was a variety of levels of photographers. Harry was able to help everyone with their questions and able to give suggestions for improvements, whether a beginner or experienced photographer. He is not someone who will force his point on you but he is very approachable and always willing to give you time. He is also a very interesting person to have on the trip has he has so many interesting stories. A photography trip with Harry is a win win all round. We had a fabulous trip and now have some fabulous photos to remember it by. We would totally recommend Harry".